Save 50% off on an Ionic Detox Foot Bath with Full Circle Healing & Reiki in Ladysmith!

9 Bought / 41 Left

>> Get Yours! >>
Buy Now
Highlights
During an ionic bath, feet are immersed in salted water to stimulate blood flow, eliminate your body's toxins, reduce inflammation and boost your metabolism!
Add to Cart: Reg $60

now just $30

for an Ionic Detox Foot Bath with Full Circle Healing & Reiki in Ladysmith!
This relaxing 30 minute session allows the body to return to it's alkaline state, changing excess acidity to a more neutral pH level and boosting the body's metabolism
The increased blood flow is aided by a gentle electrical current, assisting the body's natural process of removing impurities
This treatment is also thought to stimulate the body's lymphatic system, continuing the healing effects for up to 48 hours!
To enjoy this detoxing foot soak, purchase your voucher and call 1-250-797-1396 to book your appointment!
Fine Print
Valid Until: Feb 28, 2021
Limit (1) per person, +1 as a gift(s)
Limit 1 redemption per person
Appointments required (subject to availability)
Booking by phone: 1-250-797-1396
24-hour cancellation notice or session is considered fulfilled
Facemasks are required to be worn throughout each appointment. Masks are available for $2 upon arrival if needed
This promotion is exclusive to IDD; the merchant is restricted from offering it directly (IDDeal Voucher Required).
Primary IDDeal Conditions
---
More Details
"The main point of these foot detoxes is to make the body's pH more "alkaline," but what exactly is the importance of being alkaline?
An alkaline body is crucial to a person's health. Diseases thrive in an acidic environment. So basically, the less acidic your body is and the more alkaline, the less prone you are to contracting a disease, such as osteoporosis or cancer, according to Christine.
The Center for Disease Control reports that up to 85% of all illness are caused by toxins and pollutants in our bodies. The human body functions best when the ions are balanced at 80% negative and 20% positive. So how do we achieve this?
What we put into our body, such as the foods we consume, have either acidic or alkalizing properties. Check out the food charts for yourself here. The more of the higher alkaline foods you can incorporate into your diet the better. An ionic detox, helps to facilitate the alkalization process through the process of ionization, which removes "free radicals" from the body."
-Pacific College of Health & Science
The Company
Full Circle Healing & Reiki
DOWNTOWN LADYSMITH, BC
250-797-1396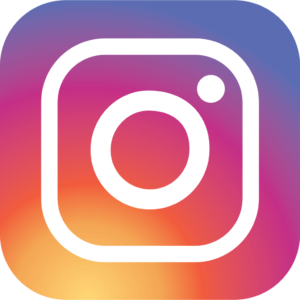 View on Google Maps