Save up to 45% on a 2 Night or One Week stay with Stoltz Bluff Eco-Retreat in the Cowichan Valley! Beautiful, Private, Off-Grid, Cob House!






Buy Now

Highlights
Stoltz Buff Eco-Retreat is an exceptional paradise to get away, relax and enjoy nature!
Offering a completely unique and eco-friendly vacation rental right in the heart of Vancouver Island! The beautiful, contemporary, and comfortable vacation home is built with local and sustainable materials and is completely "off the grid"!
Option 1

: $413 now just $227

~ Sold Out~

for a 2 Night Weekday Stay (Sun-Thurs Night)
Option 2

:

$473 now just $284

~ Sold Out~

for a 2 Night Weekend Stay (Fri & Sat Night)
Option 3: $1,318

now just $724.90

for a One Week Stay
Stay in a 'cob' house, built in a traditional method using clay, sand, and straw, which has been used for thousands of years around the world. This house is one of only a few in North America made with solid cob!
The house is one level with 1,000 sq ft of interior space, 13 ft vaulted ceilings, and salvaged old growth posts and beams in every room. It was designed and finished in a contemporary west coast style.
The retreat is incredibly private, sitting alone on 40 acres of land, and it features 2 bedrooms, a full kitchen equipped with the most energy-efficient appliances, a patio with a BBQ, a fire pit, and more! Check out their website for more information!
With a 4 person occupancy, Stoltz Bluff Eco-Retreat makes the perfect vacation destination for you and your family or friends! The house can also accommodate up to 6 people if desired (see Fine Print for details). -With only 30 coupons, this deal will sell out fast!
Fine Print
Valid Until: May 31, 2020
Limit (2) per person, +1 as a gift(s)
Limit 2 redemptions per person
Applicable taxes are due at time of redemption
$75 cleaning fee is included in all pricing
Includes 4 person occupancy (additional persons are $20 per person per night)
Pets may be approved. Inquire with owner regarding approval and fees
Credit card is required on file at time of booking
Merchant cancellation policy applies, please inquire for details
Weekend Stays are defined as any 2 Night stay Including a Friday or Saturday Night
Unavailable dates for this deal are:

Dec 20, 2019 to Jan 5, 2020

.
This promotion is exclusive to IDD; the merchant is restricted from offering it directly (IDDeal Voucher Required).
Primary IDDeal Conditions
---
More Details
Stoltz Buff Eco-Retreat is located in the most private and breathtaking spot in the Cowichan Valley! This vacation getaway is the only building on a 40 acre property surrounded by beautiful Douglas Fir and Arbutus forest. You will feel like you have truly gotten 'away from it all', while staying within a 15 min drive of Duncan and Lake Cowichan. All bedding and mattresses are eco-foam, with organic cotton and bamboo linens, and all kitchen and bathroom appliances and fixtures are energy-efficient and low-flow! With a beautiful open burning fireplace for warmth, and double-doors that open onto the patio, it makes a fantastic getaway for all seasons!
With a combination of modern technology, traditional methods, thoughtful design, and responsible living, Stoltz Bluff Eco Retreat offers true sustainability and comfort to their guests.
Reviews
"Really enjoyed our time at Tonyas Eco home. Had everything we needed to make our stay comfortable and relaxing. The beds are like sleeping on a cloud! Such a beautiful space- and a huge inspiration to anyone hoping to build their own Eco home one day! Tonya gave some great recommendations for the area- super host! Thanks!" - Venita
"We thoroughly enjoyed our stay at the house. I wish we would have had more time to explore the islands. Tonya and Leon were great hosts. The house was clean and nicely supplied for guests. We especially enjoyed the outdoor fire pit, the great view of the valley and the stars at night. Thanks!" - Murray
"This house is a little piece of heaven on earth, the views and layout of the house are second to none. If you are looking to get away from the city and enjoy the soothing sound of silence then this is your place. We will be back, numerous times." - Graeme
"We all wished we could have stayed longer...my friends and I really enjoyed the middle of nowhere - woods, river, sounds of birds and no one there to interrupt you listening to that. The house was great as well. It has everything you need and it's interior is so amazingly different from regular accommodations. We for sure enjoyed the BBQ and fire pit while singing along with our guitarist :)" - Carina
"AMAZING BLISSFUL STAY IN NATURE!!! [Their] Eco-Friendly Retreat is absolutely breathtaking!!! The moment you step in their home, you immediately feel the serenity and the peacefulness of being totally secluded on their 40 acres piece of heaven. It's the best retreat if you wish to detach yourself from technology and fast pace life and reconnect with nature. It is an awesome location for a family holiday and even better for a romantic getaway. The home is modern, tastefully decorated for its evironment and has everything you need to relax. Will be back! Just can't believe we have this amazing getaway so close to Victoria!" - Mireille
The Company
Stoltz Bluff Eco-Retreat
5876 Stoltz Road, Duncan BC V9L 6H7
250-686-6288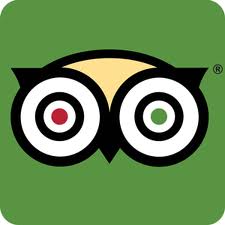 View on Google Maps