🎁Christmas 2022 Sepcial! Save up to 50% on a Vitality or a Discovery Spa Package with Renee's Oasis in Nanoose Bay!🎅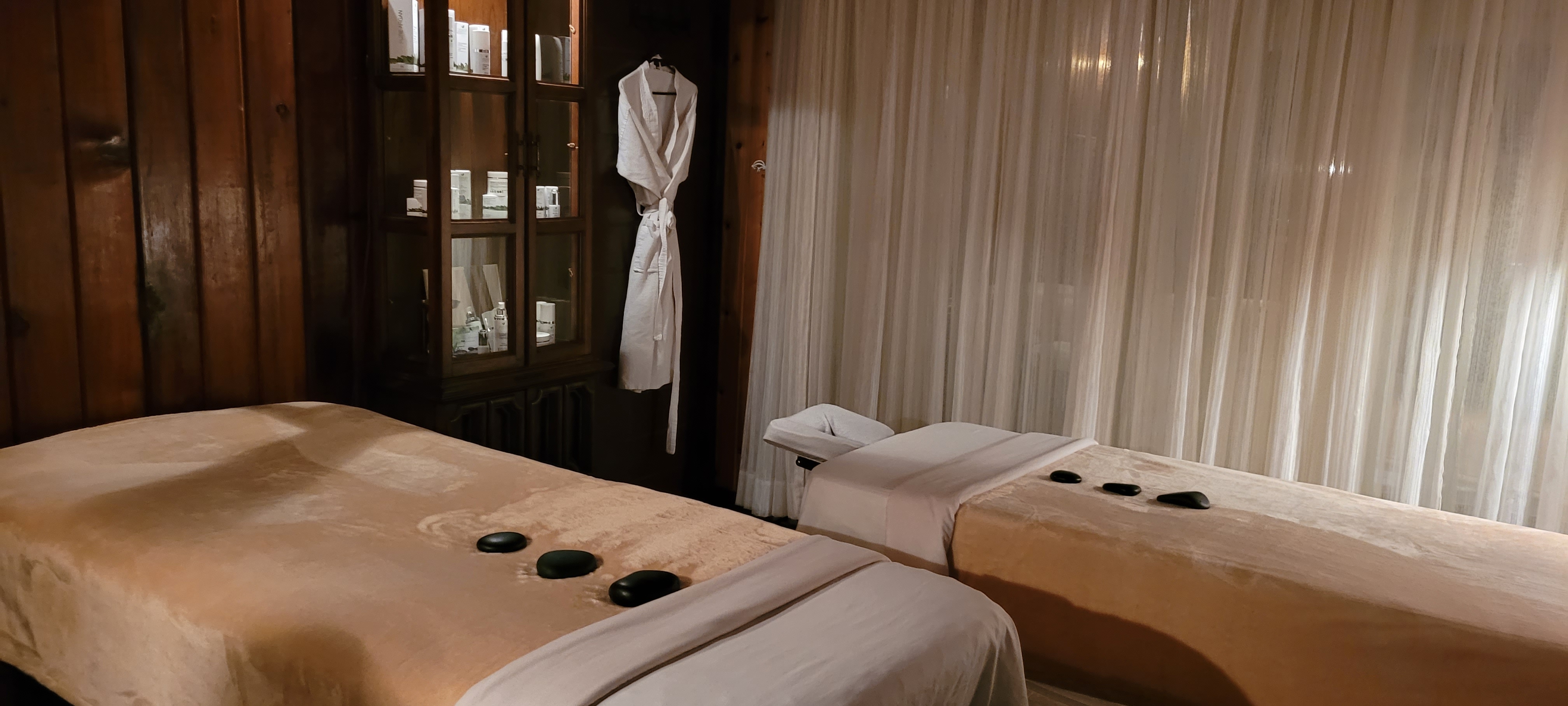 9 Bought / 41 Left

>> Get Yours! >>
Buy Now

Highlights
🎅Best 2022 holiday gift option! Looking for a unique experience? Visit Renée's Oasis in Nanoose Bay - This private studio is located in a peaceful and natural setting allowing for total relaxation while you enjoy the experience. Overnight stay at the studio is also available, please inquire at the time of booking!🎁
Option 1

:

Reg $119

now just $59

per person for a Spa Discovery Package with Renée's Oasis in Nanoose Bay!
This 60-Minute Session Includes:

A Cranberry anti-aging Face Mask
Pressotherapy lymphatic leg massage boots
Paraffin wax treatment for hands (perfect for cold or arthritic hands)
This 90-Minute Session Includes:

30 minutes Hot Stone Back Massage
30 minutes Back Care
30 minutes Pressotherapy (lymphatic leg massage boots)
Are you interested in getting a spa treatment but aren't sure which one to get? These spa packages are perfect for those who want to try a bit of everything!
Perfect for a single person looking to enjoy some relaxation in a private studio, or for two people who are looking to enjoy their appointments together
Appointments are available during the day, evening, or weekend!
What is Pressotherapy?
It's a mechanic lymphatic leg massage. Compression boots will cover the entire legs. Great for blood circulation, your legs will feel light and rejuvenated afterwards! Excellent for people used to sitting for long hours, for those who stand for long periods of time, or for those who need more exercise. Very cozy and relaxing!

With plenty of affordable add-on options, like an over night stay in the guest suite, a Sauna, The Swim-SPA Experience, a foot soak, or more massage time, you can tailor this experience to suit your preferences!
Don't let this offer getaway, lowest price guarantee this year - pick up an IDDeal for yourself, or give the gift of absolute relaxation and peace to a deserving loved one! Will make a great holiday gift!
Makes an amazing gift! Multiple popular (and ultimately relaxing) modalities rolled into one convenient & inclusive spa package.
Relax the mind. Renew the body. Revive the soul.
Special attention for first-time SPA services experience
Fine Print
Valid until: Feb 28, 2023
Purchase limit (1) per person, +4 as a gift(s)
Limit 1 redemption per person
Appointments required (subject to availability)
Appointments are available during the day, evening, or weekends
Appointments for 2 people together for both options are also available, each person needs one voucher.
One night stayover at the studio is also available, please inquire at the time of booking for the rate and related information.
**48 hours' notice to rebook or cancel is required or the voucher loses its value**
Add-on service options available for an additional charge
Taxes are due upon redemption
This promotion is exclusive to IDD; the merchant is restricted from offering it directly (IDDeal Voucher Required).
Primary IDDeal Conditions
---
Reviews
"My partner and I recently had the vitality package, which included a 30 minutes hot stone massage, 30 minute pressotherapy, and 30 minute back care. We can confidently say that Renee is very good at what she does, and we are extremely happy with the experience! She is very kind, down to earth, and knowledgeable. We enjoyed every minute of it! The hot stone massage was our favorite part. This was a great decision for our valentine weekend, and we will be going back again in the near future! 5/5 would recommend any service from Renee!" ~ Trevor Z ⭐⭐⭐⭐⭐ (Facebook Review)
"Went and had a hot stone massage with the pressotherapy boots with my hubby and was very happy with both services. My husband is a general contractor and on his feet all the time, he left and all he talked about the whole way home was how great his legs felt. Renee was wonderful! Her little space out in nature is perfect. Definitely recommend this service! ~ Shannon M. ⭐⭐⭐⭐⭐ (Facebook Review)
"Renee is wonderful. A beautiful, peaceful environment to relax in. I highly recommend the vitality package. Thank you for an amazing experience for my daughter and I. We will be back." ~ Kelly L. ⭐⭐⭐⭐⭐ (Facebook Review)
My boyfriend and I went here and loved it! Very comfortable environment and we were very well taken care of. We had the stone massage which was amazing as well as the chocolate body wrap which left us smelling amazing and feeling even better. Definitely will be coming back and highly recommend!!"
~ Madi J ⭐⭐⭐⭐⭐ (Facebook Review)
The Company
Renee's Oasis
1588 Arbutus Lane, Nanoose Bay
(250) 937-9373

View on Google Maps